1. Login to your Magento 2 administration panel.
2. On the left side of the page, click on System.

3. Click on Integrations under Extensions.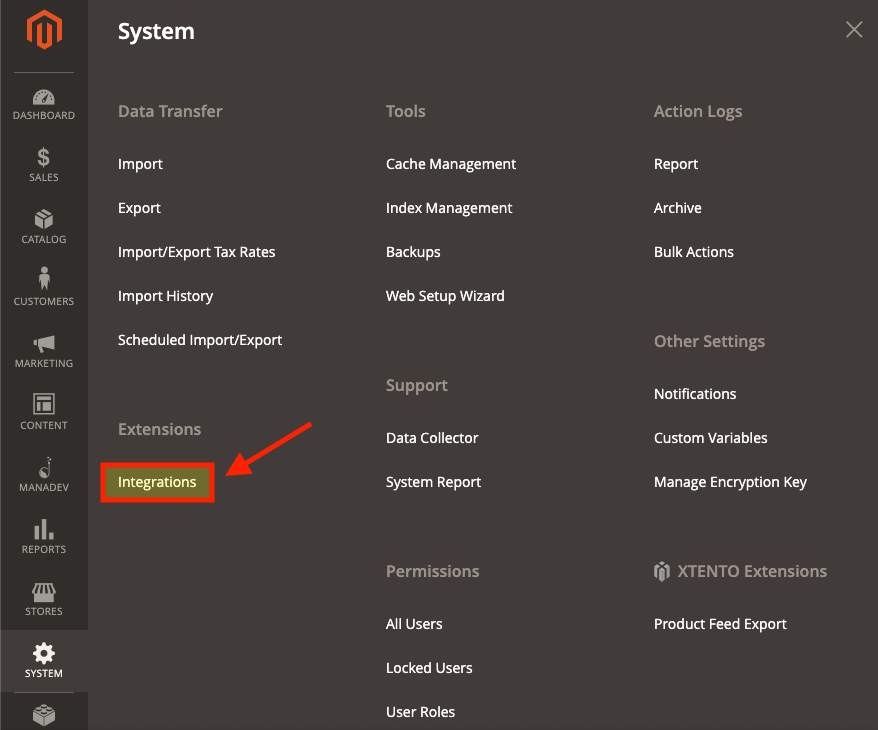 4. Click on Add New Integration.

5. Under the General tab, enter a descriptive Name. We suggest "Dynamic Creative API Key" .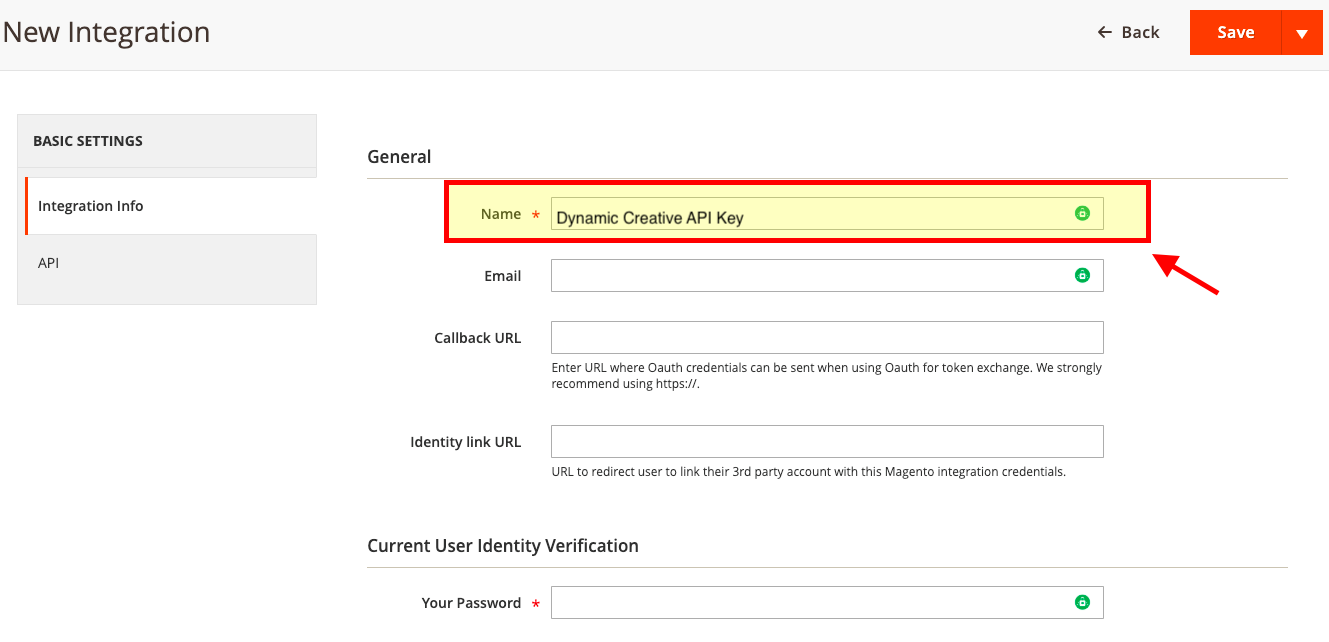 6. Under Current User Identity Verification, enter your Password to verify your identity.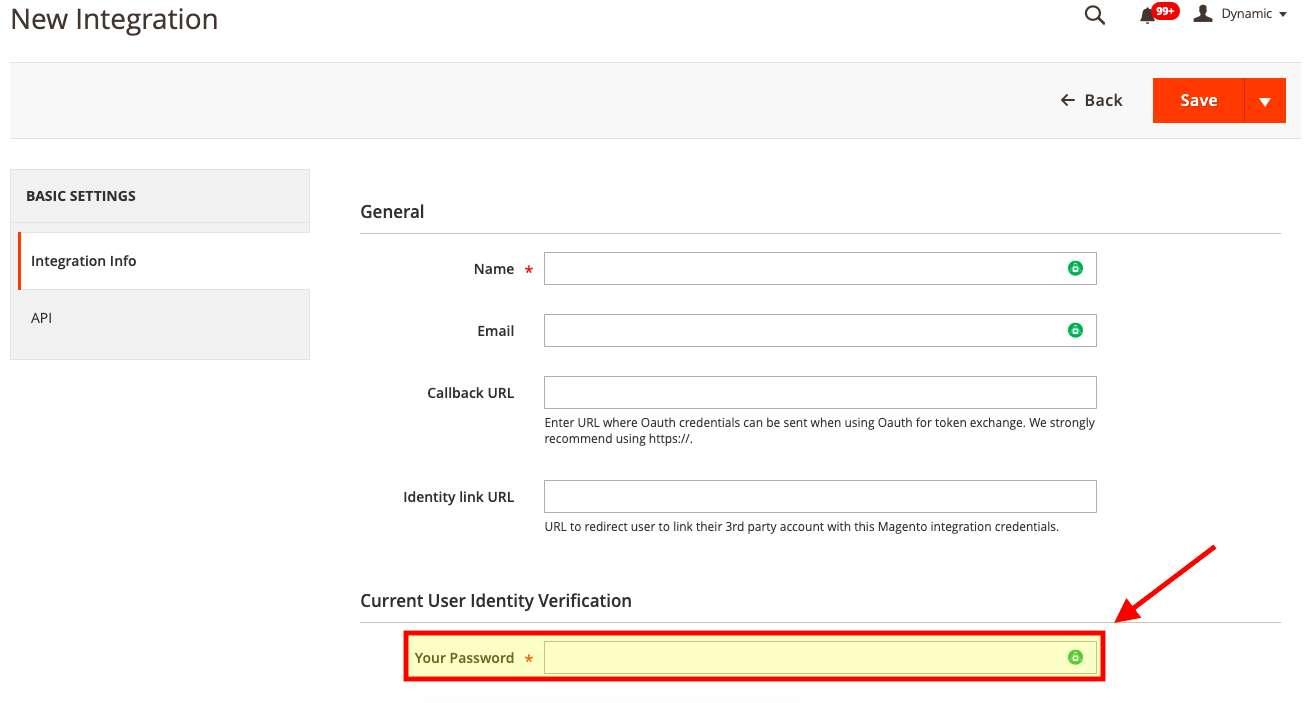 7. On the left hand side, under Basic Settings, click on API.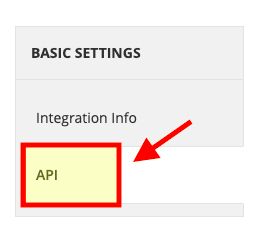 8. In the drop down bar in Resource Access, select All access.

9. Click Save & Activate under the Save button on the top right of the page.

10. Under Basic Settings, click on Integration Info.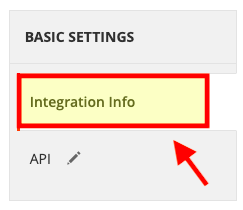 11. Scroll down, and copy the Access Token.

12. Paste your Access Token into the Dynamic Creative Ad Platform.